1. It is the missing puzzle piece to solar energy
Like strawberries and cream, and cheese and wine, solar and storage is a match made in heaven.
Solar energy is brilliant. We all love the idea of powering our homes from the sun – a clean, cheap, renewable source of energy that can power our planet for as long as the sun continues to shine. You may have already seen the benefits of installing solar energy, gaining more control over your energy use and saving money.
The elephant in the room with solar energy is that it only provides electricity when the sun is shining.
Electricity storage is the answer to this problem.
Home electricity storage allows homes with solar PV to store electricity during the day when the sun is shining, and then use at night when it is needed. The above graph shows Output power as the usage within the home, Feed In Power is the energy bought from the grid and Solar Power is the energy generated from the solar array on 19th October 2016.
This is why electricity storage is often referred to as a game changer – it is the key to unlocking a true renewables-based energy system.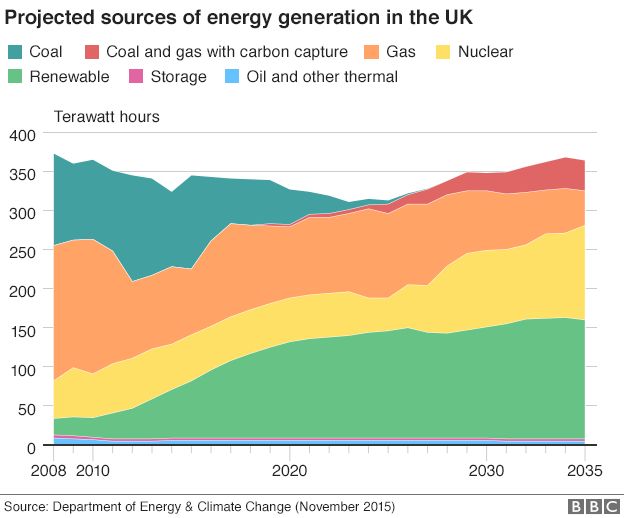 2. It is a key part of the smart revolution
The SMART revolution is part of the broader way new technologies are improving our lives. New gizmos and gadgets are released on a daily basis, all designed to make our lives easier and more enjoyable. Turning your heating on from your phone is already a reality. Owning a fridge that self-orders milk from the supermarket when you are out is no longer a pipe dream and on the brink of commercialisation.
What is powering this smart revolution?
Since SMART technologies powered by electricity, electricity storage devices that can intelligently connect with SMART devices to ensure that they operate efficiently and seamlessly will, therefore, be at the heart of this transition.
You heard it here first.
3. It improves energy efficiency
Generating your solar energy, selling it to the grid, and then buying it back from the grid is a very wasteful and inefficient way to use your solar energy.
It makes infinitely more sense to store your solar energy in your home, rather than to shuttle it to and from the grid.
Viva la home electricity storage!
4.It saves money on your electricity bills
Using more of your solar electricity means that you'll need to import less electricity from the grid and your electricity bills will go down. Powervault estimates that users of its product will see a 20-30% reduction in their electricity bills.
"I used to put a pound in my electricity meter every day. Since having a Powervault, I've seen a noticeable decrease in the electricity I need to buy. I put a pound into the meter on Monday, now it's Wednesday, and I still haven't needed to top up."
5. It provides energy independence
Adding an electricity storage device to your solar PV system decreases your dependence on the grid and gives you the freedom to own and use more of your energy.
The big six energy companies are notorious for charging customers too much and reaping profits several times higher than is fair. The time has come for them to relinquish their control over energy provision, and for homeowners to gain autonomy over their energy production and consumption.
6. It provides energy security
Scan through any newspaper, and you'll read doom and gloom about the state of our energy system – blackouts, grid failures, rising prices, political instability, energy security concerns.
Wouldn't it be nice to know that your ability to make a nice cup of tea in a warm cosy home isn't affected by what happens in the outside world?
Owning solar PV and electricity storage protects you from external risks to energy security and gives you peace of mind that you can simply get on with living your life.
7. You can store cheap electricity from the grid
Homes with Economy 7 tariffs can already benefit from storing off-peak electricity. Some storage systems can be programmed to charge up overnight when electricity is cheaper so that it can be used whenever you want.
The next few years will see the introduction of half hourly rates, as SMART meters are rolled out across all UK homes. This means everyone will have the option to use peak and off-peak electricity rates. Homeowners that are SMART will use a storage device to store up electricity when it's cheap so that it can be used in their home anytime they want, for example when the tariff is at it's highest, helping to level the grid and saving the homeowner money.
Guest Blog Written by Caroline Wood, Powervault.